The Mindconnexion model consists of two mind maps M/F composed from the following functions of awareness.
1. Giving, Receiving
2. Air-Thinking, Fire-Willing, Water-Feeling, Earth-Doing (Ether-Being)
3. Information and Concept, Image and Action, Contact and Relation, Material and Form
Everybody has in principle all these functions of awareness at his or her disposal. With the help of the personality tool as developed by Mindconnexion you can discover which functions have your preference and how this reflects in your life in the case of personal development, talent and cooperation.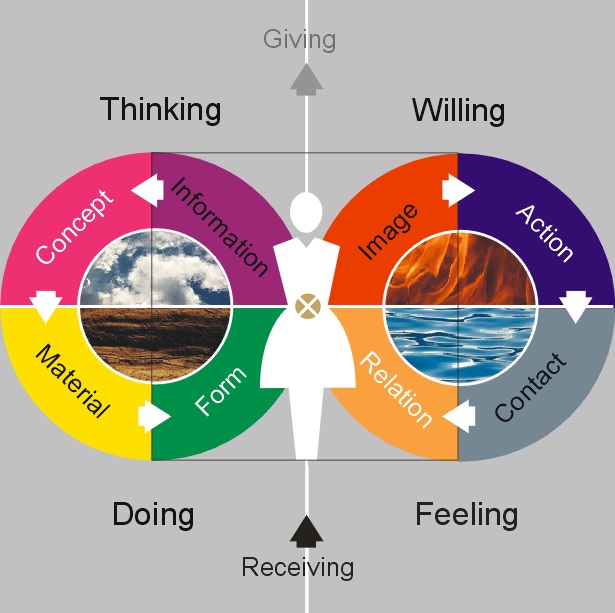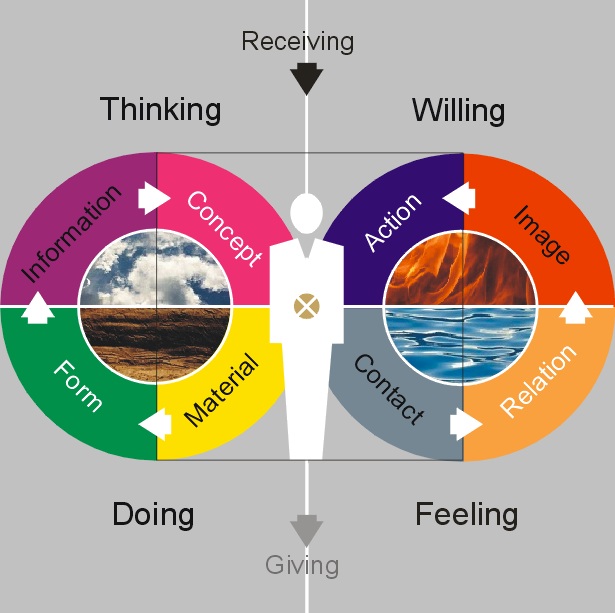 Mindmap woman Mindmap man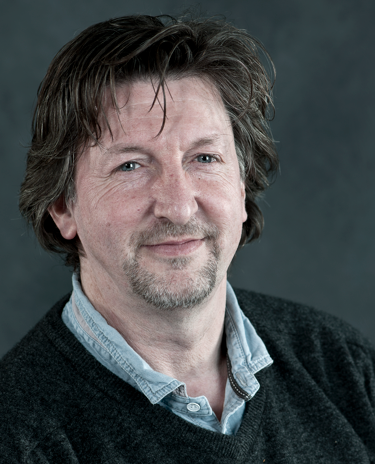 Mindconnexion is created and developed by Marcel Dekker. The Mindconnexion-model encompasses an integral human and world image and is inspired by the work of Carl Gustav Jung, Rudolf Steiner, Ken Wilber and others. All Mindconnexion results are based on this model.